Fence For Dogs – One Reason To Say No To A Conventional Fence For Dogs
April 29
Are you in the market for a fence for dogs? If you own a dog, chances are you are having to find some means of containing your dog. The old traditional method of safe and humane containment is the conventional wire or wooden fence. Is this still the best way to keep your dogs at home, safe in your yard? I will let you decide.
First of all, what is a traditional fence for dogs? A traditional fence could be a wooden/pvc privacy fence, a wooden/pvc split rail (has to have wire to keep your dogs in), a chain link fence, or even a brick or wrought iron fence. A traditional fence for dogs of this nature can start at a couple of thousands of dollars and go much, much higher … if you have one installed correctly. Correctly means installing a fence that minimizes the chance for a dog to dig under it or jump over it. That means you have to build your fence so that it goes underground enough to discourage dogs from digging under it. It also means you have to make it high enough so that your dog doesn't jump over it or climb out of it.
Even after you build a dog fence to these standards, there is still no guarantee it will keep your dog in the yard. Dogs can be pretty smart when there is something on the other side of the fence worth getting to. And, this can very frustrating for you, the dog owner. I've been in that exact situation many, many years ago.
Let's say that you build a fence for dogs that accomplishes the above. The next thing to consider is a gate to get in and out of the fence. You have to make sure your gate can't be dug under or jumped over as this becomes the weakest link in your fence system.
Do you have children? Are you forgetful? Have you got a dog proof latch? Even if the fence for dogs does what it is supposed to do, there is no defense for leaving the gate open or not latched securely. I can promise you that your dog will be at that gate a great deal of the time because they see you going in and out of the gate and realize that is the portal to all things outside.
When looking for a fence, there are many reasons to have a conventional fence; but, there are just as many reasons not to have a conventional fence when the sole purpose is containing your dog.
Personally, I solved my fence for dogs problem many years ago with electronic underground dog fencing. It is safe, humane and cost effective if you choose the right company. The right company is one offered and trained by real pet professionals and offers a full one year dog containment guarantee.
Call 1-800-777-3647 to learn why Contain-A-Pet offers the best value in electronic fencing today for your containment needs.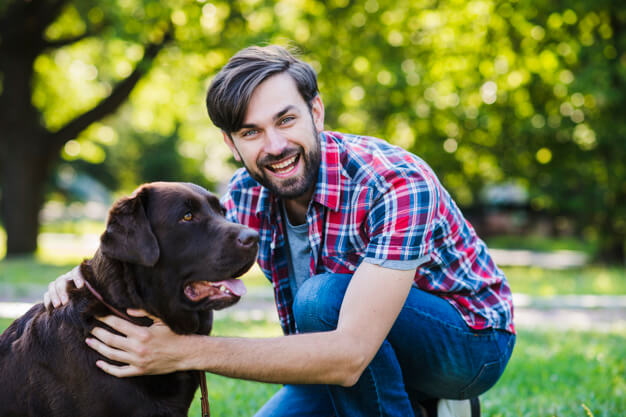 Have Questions? Call Us
1-800-777-3647
Just 15 Minutes Now Can Change Your Lives For The Better!
** Dealer participation may vary. Please check with your Dealer on their containment guarantee.