Dog Fence Reviews – Shouldn't You Get A Real Containment Guarantee?
April 29
This is the next installment for our Dog Fence Reviews series of articles.
You purchase an underground dog fence to keep your dog or cat in their yard, right? What happens if your dog starts running through it? If you are like me, you would want your money back if you did everything requested by the manufacturer.
Sadly, that doesn't always happen. Did you know that most (probably all) hardware or catalog stores have only a thirty day money back guarantee on their dog containment systems? That is not nearly enough time to be sure a pet fence will contain your dog the rest of his or her life.
It doesn't get much better with professionally installed dog fence systems. You have to do your home work before you buy.
Some companies have the same miserable thirty day guarantee that the catalog stores do.   There is no way I would buy one of those fences for my dogs. Even if I was sure my dog would be contained, why would I want to take that chance if there are better guarantees out there?
Others don't mention their containment guarantee at all (at least not on their websites). I wonder why they do that? :) I'll let you be the judge of the reason for this glaring omission. I can tell you one thing, containment is an important issue with dog containment systems.
There are a few companies that offer a one year dog containment guarantee. Â Even the companies with a one year pet containment guarantee requires some scrutiny.
One company offers a one year containment guarantee with a caveat … If your dog is not contained after 30 days, you only get refunded the cost of the equipment. You lose the labor portion of the installation cost.
There is only one company in the world that offers a full one year dog containment guarantee. That company is Contain-A-Pet. The only thing you have to do is follow your Trainer's guidelines for containing your specific dog. If you do that and the dog cannot be contained, you will be refunded the purchase price of your system. Why do they do that?
By now you know we are Contain-A-Pet. Why can we offer this No-Risk guarantee to you? We use sound dog training and behavior principles to teach your dog how to stay in his yard. It doesn't take any longer than the other companies' fence training; but, it is very effective.
If you are trying to decide if a fence is for you, you can read more articles by clicking Dog Fence Reviews.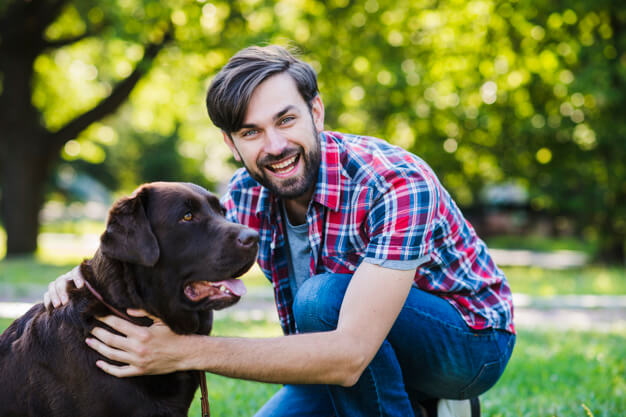 Have Questions? Call Us
1-800-777-3647
Just 15 Minutes Now Can Change Your Lives For The Better!
** Dealer participation may vary. Please check with your Dealer on their containment guarantee.