Dog Days of Summer – Keep Your Pets Safe from The Heat
April 29
The dog days of summer are here and we should all be aware of our pets and there exposure to these hot days. As a professional trainer, I limit my doggie clients workouts to short periods of time (10-15 minutes) when it is hot and have plenty of water and shade available.
Below is an excerpt from a nice little article written by Steve Dale and found in the Chicago Tribune on tips that we should be aware of with our pets in our homes, yards, cars and pools.
Protect your dog from summer's heat
Dogs can die in hot cars. And no wonder. According to the AAA Chicago Motor Club, when it's 85 degrees outdoors, and even with the windows open for cross-circulation, the dashboard of a car will heat up to 170 degrees in 15 minutes.
"How hot it can get in a car just blows me away," says Dr. Mike Cavanaugh, executive director and CEO of the Denver, CO-based American Animal Hospital Association.
______
Regular swimming pools, though, could be a problem.
"Sometimes even dogs who are capable swimmers, like Labrador Retrievers, can't get out because there's no ramp," says Rubin. "Adult supervision around a pool is always a good idea."
_____
For dogs left outside during the day, Chicago veterinarian Dr. Sheldon Rubin says, "They must have shade and plenty of water. In fact, we suggest a children's wading pool so the dog has the option to walk around or sit inside it to keep cool."
Please watch your pets as they depend on you for their safety. Below is a bio on the author of the article. If you are using an electronic dog fence or you just have a fenced in backyard, make sure your dog has plenty of water and shade.
(Steve Dale welcomes questions/comments from readers. Although he can't answer all of them individually, he'll answer those of general interest in his column Send e-mail to PETWORLD(at)STEVE DALE.TV. Include your name, city and state. Steve's website is http://www.stevedalepetworld.com; he also hosts the nationally syndicated "Steve Dale's Pet World" and "The Pet Minute." He's also a contributing editor to USA Weekend.)
Images provided by:
www.flickr.com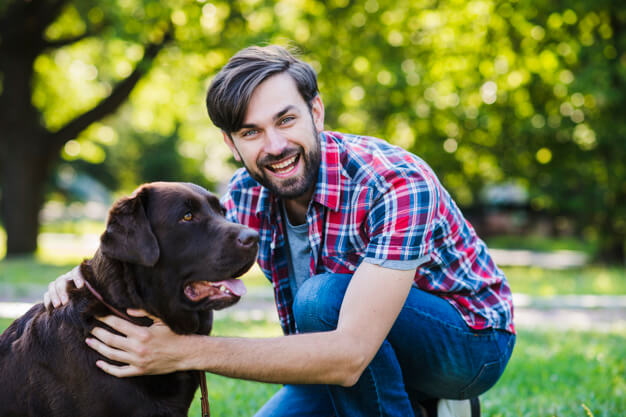 Have Questions? Call Us
1-800-777-3647
Just 15 Minutes Now Can Change Your Lives For The Better!
** Dealer participation may vary. Please check with your Dealer on their containment guarantee.