Doctors Team Up With Dogs To Fight Cancer
April 29
Man's best friend is helping researchers potentially cure cancer. Liliana Ruano and her husband Carlos got a dog to take with them to go hiking, camping, and to enjoy the outdoors. The dog is white and black, and now twelve years old, named Sasha. Sasha started limping so they took her to the vet, initially thinking it was just a minor injury. Her injury seemed to get better, but unfortunately after a while it got worse. After X-Rays revealing that she had bone cancer in her leg, they resorted to the amputation of her leg and mild chemotherapy that would help her live longer. Liliana decided to do some research on her own and found that the doctors at Penn's School of Veterinary Medicine are trying experimental methods on dogs that could alleviate, and possibly cure cancer in future human patients.
"Mason, who has both a veterinary degree and a doctorate in immunology, said osteosarcoma tumors that strike dogs are very similar to those that strike humans. Dog and human lymphomas are also similar, and she is also involved in a trial to treat dog lymphoma.
Treatment with listeria bacteria might sound scary because it's associated with food poisoning, but it is disabled, Mason said. "It's modified so it does not cause disease and is rapidly cleared." But it should still prompt an immune response in Sasha.

Modified listeria has been tested in mice and used in some trials connected with human cervical cancer, she said. For this treatment, the listeria was also genetically modified – a gene was added to allow the bacteria to make a protein called her2/neu – the same one they tested for and was expressed in Sasha's tumor.

The idea is to train the patient's immune system with the her2/neu protein the way you might train a bloodhound with a piece of someone's clothing. The immune cells are geared to attack listeria, but they will also be trained to recognize and attack cancer cells that express the her2/neu. This protein is one of the few marks that distinguishes the cancer cells from healthy ones, so the immune system should go after the cancer."
Unfortunately most amputations leave behind a small number of malignant cells. Despite the fact that she is doing great, running around playing with her owners, the bone cancer could always come back.
"Our immune systems do best when fighting foreign cells, said the University of Minnesota's Jaime Modiano, who is, like Mason, a veterinarian with a doctorate in immunology. Cancer cells are so similar to our own cells that it can be hard for the immune system to recognize them as invaders.

In a given patient, canine or human, cancer cells undergo their own version of natural selection. The ones that evade the immune system survive and proliferate, he said. Cancer cells can evolve a host of evasive maneuvers. The challenge with immunotherapy is getting around all those tricks."

http://www.philly.com/philly/health/20120714_Penn_researchers_enlist_dogs_in_battle_against_human_cancers.html?cmpid=138896554
Liliana Ruano is going to do everything she can to keep her beloved Sasha alive and well for as long as she can. Hopefully this research, along with Sasha's help will provide more answers and potentially a cure for certain types of cancer. Until then, I hope to hear that Sasha remains to be strong and surpass this disease.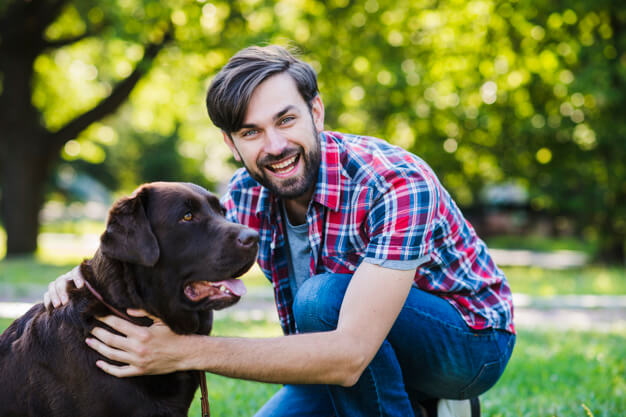 Have Questions? Call Us
1-800-777-3647
Just 15 Minutes Now Can Change Your Lives For The Better!
** Dealer participation may vary. Please check with your Dealer on their containment guarantee.